NEWS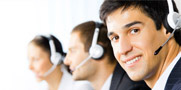 Hotline:
020-34131336
020-84312857
E-mail: mail@kekichina.com
Address: Guangzhou Panyu District, Xing South Road No. 707
Guangzhou KEKI sewing machine upgraded version of the original computer placket
Article Source: China Business Network
Popularity:
Published: 2014-11-18 20:44:04
It is reported that Guangzhou KEKI(keki) as early as three years ago, produced China's first independent intellectual property rights of computer sewing machine closure, filled a gap in the technology field; recently upgraded keki-A02 computer sewing machine and placket It has been put into production, and access to the national dozen patents.
In recent years, technological innovation international sewing equipment to the traditional productivity brought great changes. Although many domestic garment manufacturers have sufficient funds for the purchase of imported computer placket sewing machines, but many small and medium enterprises but difficult to think that this expensive equipment pay.
KEKI placket computer sewing machine company is based on closure of the sewing process and specially developed automated sewing equipment, the technology to achieve a one-time sewing and tailoring placket, bottom closure effectively reduce wrinkling phenomenon, than do hand better and faster and more stable results. Has over 10 years of R & D strength sewing machine automation Automation Equipment Co., Ltd. Guangzhou KEKI, with strategic cooperation with foreign brands such as Brother and understanding of Chinese buyers of long-term services, keen to capture the trend of this new development, after years of scientific and technological research and development and research, pioneered the first computer placket sewing independent intellectual property rights in China. The products meet the domestic market and abroad clothing industry demand, but also for Chinese enterprises to adapt to market trends, innovation and development to explore a practical way.
According to KEKI (keki) official, domestic and foreign brand-name clothing manufacturers BOSS, Adidas, NIKE, Esquel, Shen Zhou, born Group, Taiwan Guohua, 361 ° etc. purchase and use their products. In order to allow customers to use comfortably, they are equipped with a strong after-sales service. It is reported that, through customer feedback, KEKI (keki) patented products enjoy a high degree of satisfaction among customers, many buyers are repeat purchases.
Sewing equipment industry, as China is a traditional industry, due to the low barriers to entry, low technical requirements, at present, the size of the domestic manufacturers more than one thousand, after a batch of small and medium enterprises to enter, few R & D and technical improvements, mixed products, homogenization serious lack of technological innovation, and even low-end products industry overcapacity caused malicious competition. KEKI as a sewing machine automation equipment industry leader, has always been strong innovation ability and good quality known in the industry. In order to staff in favor of domestic garment factory is simple, KEKI (keki) using the most advanced touch-screen operation. Chinese user interface (or optional English interface) allows operator at a glance, just 20 minutes to learn all the features, and built-in online operation screen operating instructions, can be found at any time, without books can also be free to operate.
Industry experts said that China first launched the KEKI placket computer sewing machine with independent intellectual property not only lead the industry, but also to rewrite the history of the domestic garment enterprises dependent from foreign purchases of equipment, but also to the Chinese sewing machine automation equipment industry to bring a new round of technology competition. (Zhang Haisheng)