NEWS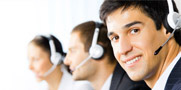 Hotline:
020-34131336
020-84312857
E-mail: mail@kekichina.com
Address: Guangzhou Panyu District, Xing South Road No. 707
[Media reports]Souhu: China Sewing Machine Intelligent Vietnam International Garment Exhibition concern

[2015-04-16]

Souhu news: The four-day 27th Vietnam International Textile and Garment Industry Exhibition, April 9 opened in Ho Chi Minh City HIECC exhibition center, attracting China, Southeast Asia, Japan, Europe and other countries of sewing equipment exhibition many service providers and buyers to manufacturing.
[Media reports]NetEase News: KEKI unveiled its first computer placket sewing accessories exhibition in Qingdao

[2014-11-18]

Nanfang Daily (Reporter / in the winter snows) Recently, the Guangzhou KEKI (keki) put into operation the first station closure proprietary computer sewing machine keki-A02 unveiled an upgraded version of the Qingdao International Exhibition of fabrics and accessories, has attracted many domestic garment manufacturing industry buyers gathered to watch and discuss.
[Media reports]Guangzhou KEKI sewing machine upgraded version of the original computer placket

[2014-11-18]

It is reported that Guangzhou KEKI(keki) as early as three years ago, produced China's first independent intellectual property rights of computer sewing machine closure, filled a gap in the technology field; recently upgraded keki-A02 computer sewing machine and placket It has been put into production, and access to the national dozen patents.