NEWS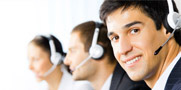 Hotline:
020-34131336
020-84312857
E-mail: mail@kekichina.com
Address: Guangzhou Panyu District, Xing South Road No. 707
NetEase News: KEKI unveiled its first computer placket sewing accessories exhibition in Qingdao
Article Source: NetEase Financial News
Popularity:
Published: 2014-11-18 20:45:07
Nanfang Daily (Reporter / in the winter snows) Recently, the Guangzhou KEKI (keki) put into operation the first station closure proprietary computer sewing machine keki-A02 unveiled an upgraded version of the Qingdao International Exhibition of fabrics and accessories, has attracted many domestic garment manufacturing industry buyers gathered to watch and discuss. It is reported that the biggest highlight of this automation equipment is only through simple touch-screen computer, even ordinary people can not understand the tailor's a key to solve the high-end T-shirt placket stitching folds problems, to achieve a one-time sewing and tailoring. Currently, there are a large number of domestic and foreign merchants to Branch-kei purchase orders.
According to the relevant department in charge of Qi said, KEKI has over 10 years of machine automation research and development, by virtue of the strategic cooperation with foreign brands such as Brother and understanding of Chinese buyers of long-term services, KEKI pioneered independent intellectual property rights in the computer industry placket sewing machine. The technology has won dozens of national patents. KEKI placket computer sewing machine company is based on closure of the sewing process and specially developed automated sewing equipment, reduce bottom placket wrinkling, do better than manual faster and more stable results, one piece of equipment capacity or higher than six skilled workers. Chinese user interface (or optional English interface) allows operator at a glance, just 20 minutes to learn all the features, and built-in online operation screen operating instructions, can be found at any time, without books can also be free to operate.