NEWS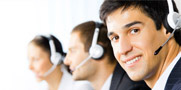 Hotline:
020-34131336
020-84312857
E-mail: mail@kekichina.com
Address: Guangzhou Panyu District, Xing South Road No. 707
Souhu: China Sewing Machine Intelligent Vietnam International Garment Exhibition concern
Article Source: Sohu - Financial Report
Popularity:
Published: 2015-4-16 20:45:58
Souhu news: The four-day 27th Vietnam International Textile and Garment Industry Exhibition, April 9 opened in Ho Chi Minh City HIECC exhibition center, attracting China, Southeast Asia, Japan, Europe and other countries of sewing equipment exhibition many service providers and buyers to manufacturing. With this year China put forward the strategic planning after 2025, China began to receive international attention to high-end equipment, this exhibition of the latest scientific research Guangzhou KEKI (keki) as the representative of Chinese manufacturers, AVAYA intelligent, automated sewing equipment popular favor. Two agents in Guangzhou KEKI company's products: Wu Shun Trading Co., Ltd. Booth 2C-3 and Queen Mary International Pte Ltd Booth 2B-1, Wang sudden popularity, won countless praise.
The exhibition is the only international exhibition in Vietnam Union (UFI) certification of fabrics and accessories exhibition, Vietnam's textile industry famous brand exhibition. With the January 1, 2007 after Vietnam became a WTO member, Vietnam's textile and garment industry has become the leading industry for Vietnam exports play a very important role. During the two sessions this year, the Chinese government put forward the "Made in China 2025" plan, as the Chinese version of the intelligent manufacturing industry 4.0 will serve as China's industrial transformation and upgrading of the direction of Chinese high-end equipment will flash out of the country. As a neighbor of Vietnam, the future rapid development of the textile manufacturing industry will benefit from the escalating Chinese high-end equipment.
Has over 10 years of R & D strength sewing machine automation Automation Equipment Co., Ltd. Guangzhou KEKI, with strategic cooperation with foreign brands such as Brother, as well as high-end equipment manufacturing trends in China need to upgrade to grasp, from the first to launch the first independent intellectual property in China property placket computer sewing machine, its intelligent, automated sewing technology innovation is very much concerned about the domestic and foreign buyers, domestic and foreign brand-name clothing manufacturers Shenzhou, Esquel, Taiwan Guohua, BOSS, Adidas, NIKE, natural Group, 361 °, etc. are the procurement and use of their products.
The exhibition in the 27th Vietnam International Textile and Garment Industry Exhibition, Guangzhou Keqi automation equipment to AVAYA brand name appeared. For sewing T-shirt placket, shoulder strap underwear and underwear elastic band and other automated equipment, both with intelligent features, the operator simply by simple touch-screen computer, even ordinary people can not understand the tailor sew a button to solve T-shirt made with various problems placket, shoulder strap underwear and underwear elastic band and to achieve a one-time sewing and tailoring, production capacity and efficiency is very high.
Industry experts have pointed out that high-end manufacturing in the developed reflux, highlight the advantages of low-end manufacturing in developing countries under the international division of labor, China's manufacturing power upgrade from a manufacturing starting point has made it clear - the development of Intelligent Manufacturing, two of which are the depth of integration, the greatest common divisor 4.0 German industry, the Internet industry in the United States behind the concept. Guangzhou KEKI, represented by Chinese manufacturer of automation equipment will be of great bright future.