PRODUCTS
NEWS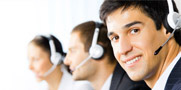 Hotline:
020-34131336
020-84312857
E-mail: mail@kekichina.com
Address: Guangzhou Panyu District, Xing South Road No. 707
Product Details

Contact US
Ordinary clothing factory production sewing T-shirt unilateral placket, bilateral door There are some problems of the laper, open word bag etc. various placket. T shirt placket hand hard sewing, tailoring from fabric measurement, Sewing and collecting multi-channel processes such as high-end T-shirt placket required more High.
T shirt placket sewing by hand easy to fold, rework, quality Difficult to ensure that the production efficiency is low. Therefore, stitched placket industry Art is not easy, need to rely on skilled to do.
KEKI computer placket robot MJ-A02 professional, intelligent, automation fully solve the clothing T-shirt single Side placket, bilateral placket, open word bag placket sewing prone to wrinkles and problem of multi procedure. Not only improve the production efficiency, but also get rid of dependence on skilled workers. Ordinary people in 20 minutes Learn the simple operation, automatic completion of disposable sewing and tailoring.
Intelligent control, automatic wire cloth.
Apply famous brand elements.
Independent cutter device: Apply dual shaft structure, the cutter device is developed by keki company with independent intellect-ual property and world original patent technology, which assure stable movement and less wearing for cutter.
Intelligent touch screen: Micro computer control, intelligent touch screen display simple program, select English language click, there is 2 standard modes: single / bilateral placket solution.
Movable needle plate: Slotless and movement needle plate is the patented technology of keki Company for assuring smooth fabric movement and keeping fabric flat during sewing.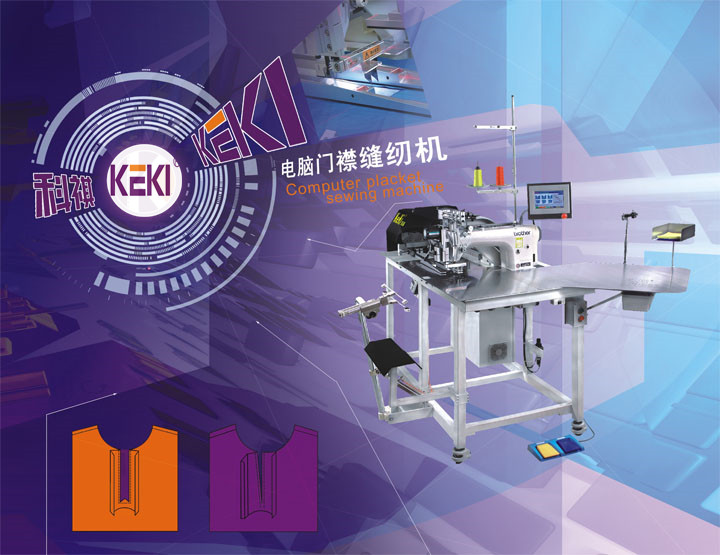 Keki Computer placket robot VS Traditional method
Category
Keki Computer placket robot
Traditioanal method
Finished product

Machinery equipment

Technological process
Computer placket robot operation (one-time)

1. Alittle fly

2. Single needle open breasted

3. Cut open the placket

GST analysis

1. Take a large body and the machine positioning pairing

2. Adjust the smooth body

3. Get your hands the door cylinder and the large body of pairing

4. Adjust the alignment position

5. To the presser foot

6. The foot machine

7. The automatic placement machine time

1. Alittle fly

● From the body

● Smooth body

● Take the board pairing

● The alignment position

● Point

● Put

2. Single needle open breasted


● From the body

● Smooth body

● Take the door cylinder pair

● The alignment position

● To the presser foot

● 1CM Sewing 1CM

● Adjust the smoothing

● 10cm sewing 10cm

● Adjust the smoothing

● 5cm Sewing 5cm

● cornet

● Adjust the smoothing

● 10cm Sewing 10cm

● Adjust the smoothing

● 6cm Sewing 5cm

● corner

● Adjust the smoothing

● 16cm Sewing 16cm

● Back stitch

● Disconnection

● Put

3. Cut open the placket


● From the body

● Smooth grab cut a mouth

● Cut open

● Then cut

● Hands places

Standard working hours
15 Sec / pcs
In 11 seconds + 30 meconds + 10seconds = 51 seconds / pcs
Hourly output
240 Pcs/ hour
70 Pcs/ hour
Increase production
243%
Staffing
One person one day produce 2400
Traditional methods need to configure 3.4 people. People need to do it manually configure 1.4, 2-car computers.
Labor cost
According to 12 yuan / hour calculation, single 0.05 yuan / piece, save the cost of 0.12 yuan / piece, in 1 days (10hours) can product 2400 pieces per person per day can save 288 yuan.
According to 12 yuan / hour calculation, single 0.17 yuan / piece.
Quality case
Door cylinder smooth straight,net burst, no length and width, work uniform, stable quality.
The door has the length and width of the cylinder to explosive mouth, difficulty of sewing process, unstable quality

Improved benefits:

• High Quality: Keki computer placket robot for consistent automation, quality control and stability, to ensure product quality.

• High efficiency: Using Keki computer placket robot working efficiency is 343%, be increased to 2.4 times higher than conventional efficiency.

• Shortening the production cycle: Keki computer placket robot can complete closure products in a shorter period of time, thus shortening the entire production cycle

• Improve on-time delivery rate: Use keki computer placket robot in shortening the production cycle at the same time, better protect the timely delivery to the customer.

• Difficult to achieve process automation: Automated, reducing the difficulty of the operation.

• Reducing personnel and equipment: Reducing labor input, ease labor intense pressure to reduce the use of equipment and usage saving maintenance costs, reduce staff, while staff can also reduce management costs staff quarters, canteen and social security.

• Cost reduction: Productivity improvement, improve space utilization, reduce staff in order to achieve reduced water, electricity, rent, staff quarters, canteen, social security and other administrative expenses and manufacturing costs.