NEWS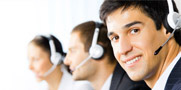 Hotline:
020-34131336
020-84312857
E-mail: mail@kekichina.com
Address: Guangzhou Panyu District, Xing South Road No. 707
Copyrights
In any case, all the pictures KEKI site, selection and design images, video clips, information and procedures, as well as the above-mentioned matters, are subject to copyright works entitled. KEKI Holder and its affiliates or third parties or other intellectual property protection. Without removing the copyrights or other proprietary statement warning of conditions, you only download or print on paper pages and / or title of the web site, but only for reference purposes. In the case without the prior written KEKI Holder and its affiliates agreed, for public or commercial purposes is strictly prohibited copy (partial or total), transmission (by electronic means or any other method), change data using this website, this site is strictly prohibited and will set a hypertext link.
KEKI Holder and its affiliates only allow for study and reference purposes or exchange files with the announcement this website.