NEWS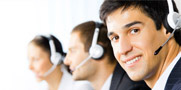 Hotline:
020-34131336
020-84312857
E-mail: mail@kekichina.com
Address: Guangzhou Panyu District, Xing South Road No. 707
Limitation of Liability
Although the website run by KEKI Holder and its affiliates, all information, documents, products and other content within the site chosen by KEKI provide holders and affiliated companies, but KEKI holder and its affiliates can not guarantee, nor does it make a statement to ensure that the information contained on this website clearly detailed.
To the fullest extent permitted by law, KEKI holder and its affiliates disclaim all liability associated with all representations or warranties, especially in matters related to the market for a particular purpose or. In addition, KEKI holder and its affiliates do not declare nor guarantee that the information on this website is accurate and reliable, thorough or detailed real-time updates.
Resulting from the use or inability to use the information provided on this website content / products, and direct or indirect loss arising from its use of information and / or products caused by the additional loss or material damage, loss of data, loss of revenue or profit, mandatory damage compensation and / or third party claims exercised, KEKI holder and its affiliates shall not be liable. KEKI Holder and its affiliates nor take responsibility for the loss resulting from the use of this website or resulting from this website.