NEWS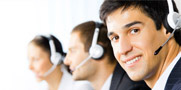 Hotline:
020-34131336
020-84312857
E-mail: mail@kekichina.com
Address: Guangzhou Panyu District, Xing South Road No. 707
Brand names
Published on this website registered or unregistered trademarks and brand brand, are KEKI holder and its affiliates or third parties, shall not be used for products or services not provided in this site, avoid possible customers and the public concerns .
Some characters or symbols from this site, may involve other registered or unregistered the brand, service brand or trade names, although the terms of the statement and its associated property not covered, but this does not mean that the above-mentioned brands, trade names, words or symbols It was not related to legal protection.