NEWS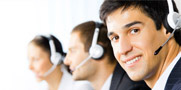 Hotline:
020-34131336
020-84312857
E-mail: mail@kekichina.com
Address: Guangzhou Panyu District, Xing South Road No. 707
Security and data protection
If you send comments or questions, enter a sweepstakes game, or otherwise express consent, in addition to this website express outside, KEKI owners and affiliates will not collect your personal information when you visit this site.
When you send in e-mail comments or questions, or website Register Contact us for information or through, we will ask for your name, address and / or e-mail to respond to your letter, it will not be used for commercial use.
When you enter a sweepstakes game or all other promotions, we will ask for your name, address and / or e-mail to organize lottery games, and notify the winners, the above information may also be used for commercial purposes.
In addition, KEKI holders and commitment to your company, without first obtaining your permission, will not rent your personal message, or deliver to third parties, except to help us manage the site or Internet service provide the services you request a third party outside.
In addition to personal information, the other information sent to this site, suggestions, ideas, comments or documents are considered non-confidential, non-proprietary information, or trade secrets. When you send a message, that means you have agreed to give the KEKI Holder and its affiliates can not be recovered and the unrestricted right to use, KEKI holder and its affiliates for any purpose to use, modify, copy, transmit, display, distribute this information. In the absence of the prior consent of your written consent, unless otherwise provided by law outside, KEKI holder and its affiliates will not use your name displayed on this information, documents, suggestions, ideas or comments above.