ABOUT US
NEWS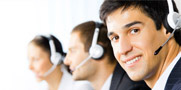 Hotline:
020-34131336
020-84312857
E-mail: mail@kekichina.com
Address: Guangzhou Panyu District, Xing South Road No. 707
ABOUT US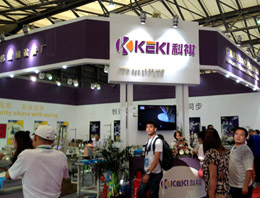 Guangzhou Keqi Automation Equipment Co., Ltd. is a research and development, production and sales of high-tech enterprises. Since its inception in 2006, always adhere to the "talent-based, technology-kinetic quality to win the competition," development strategy. Under the leadership of general manager Mr. Lin Baodong, KEKI brought together a group of professional and technical personnel at home and abroad, and continue to increase investment in research funding, after years of research and technical research, successfully developed China's first independent intellectual property rights placket computer sewing machine, won more than 10 national patents and other honors, not only its own brand "KEKI" renowned at home and abroad, and the company's core technical capabilities reached the world advanced level, leading the development of China's automation industry.
Technology has always been known for innovation and quality in Guangzhou KEKI, by virtue of the strategic cooperation with foreign brands such as Brother and understanding of Chinese buyers of long-term services for different customer needs, the introduction of different professional solutions: KEKI computer sewing machine closure a comprehensive solution to the high-end T-shirt placket stitching prone to wrinkles because artificial problems; rubber logo automatically positioning electronic eye stitching machines instead of human eyes to identify letters, more accurate and efficient automatic stitching, tailoring and receipts, to achieve high productivity. Automatic machine wear ring strap easily resolved clothing and underwear worn deliberately ring strap, artificial problems not easy to do and so on. Keki intelligent, automated equipment not only improves the production efficiency and product quality, but also greatly reduces the garment enterprises in product loss, manpower and technical inputs manufacturing costs.
Quality is the KEKI first consideration, strict quality control and meticulous. After a rigorous road testing, we tempered after passing to the factory.KEKI fast and the quality of services, from the general manager down to customer service, so that customers no worries. Regular visits and constantly improve after-sales technical services, has won a batch of customers praise and recognition.
At present, many well-known clothing enterprises at home and abroad: Esquel, Shenzhou International Group Holdings Limited, the new horse clothing, natural Group, Zhongshan City Tongwei Clothing Co., Adidas, Foshan City, Shin Kong Knitting Co., ECLAT, Haitian material science and technology, NIKE, Wide Group, 361°, Taiwan Guohua and other procurement and use KEKI automation equipment, many garment factories are repeated procurement Section KEKI automation equipment.
July 4, 2014, << China Daily >> reported that: KEKI is not only rewritten the domestic garment enterprises have relied on equipment purchased from abroad come back history, but also lead the Chinese sewing machine industry into the international automation equipment.