ABOUT US
NEWS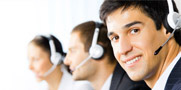 Hotline:
020-34131336
020-84312857
E-mail: mail@kekichina.com
Address: Guangzhou Panyu District, Xing South Road No. 707
COOPERATION AND DEVELOPMENT
Guangzhou Keqi own brand "keki" in the domestic market enjoy a relatively high visibility and reputation, the majority of products with independent patent technology certification, domestic and foreign merchants of praise and repeat purchasing.
Open keki who in good faith gesture to welcome universal guests, we will be in "good faith, honest and long-term cooperation and common development," the passage philosophy, and sincerely from the nearby home and abroad to carry out various forms of joint venture, joint development, brilliant together.