ABOUT US
NEWS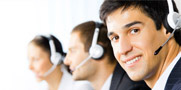 Hotline:
020-34131336
020-84312857
E-mail: mail@kekichina.com
Address: Guangzhou Panyu District, Xing South Road No. 707
SOCIAL RESPONSIBILITY
Our responsibility to help solve those reflected in the company's long-term business strategy and are directly related to social issues, to make more targeted, broad contribution, and to fulfill these responsibilities mutually inseparable.
Social responsibility
As a responsible corporate citizen to conduct business; compliance with local laws and regulations; respect for public opinion and local government public information; and health, safety, security and environmental protection be given adequate attention.
Responsibility of the customer
With technical expertise, environmental and commercial aspects of the development and provision of high quality, reasonable price and compliance with safety and environmental standards of products and services to win customers, and obtain long-term customer trust and support.
Responsibility with partners
Efforts with contractors, suppliers to establish equal and mutually beneficial relations and promoting these business principles or provisions to implement, and effectively establish or maintain this partnership.