ABOUT US
NEWS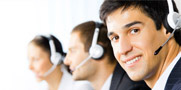 Hotline:
020-34131336
020-84312857
E-mail: mail@kekichina.com
Address: Guangzhou Panyu District, Xing South Road No. 707
R & D TEAM
Guangzhou keqi always focus on the company's core competitiveness, forward-looking technology development team, as well as a number of manufacturing and quality control management expert.
Years of professional research and development, manufacturing strength and craftsmanship, the achievements of our ability, to more accurately grasp the most advanced technology to better serve the Chinese garment enterprises and overseas customers. Guangzhou Branch Qi continued to seek innovations in industrial design and technological research, breakthrough, in order to ensure Branch-kei customers can use the most advanced automation equipment, improve efficiency, increase productivity. Therefore, we always strive to be the world leader in the sewing machine automation equipment and struggle.