ABOUT US
NEWS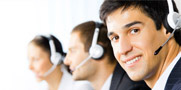 Hotline:
020-34131336
020-84312857
E-mail: mail@kekichina.com
Address: Guangzhou Panyu District, Xing South Road No. 707
KEKI CULTURE
Guangzhou KEKI is a business, it is a cause! Broad KEKI pragmatic choice to make unremitting pursuit of ambitious goals to expand the industrialization of science and technology pilot, rational and realistic corporate culture will KEQI push higher and farther ......
Core philosophy: professional focus Expert
The spirit of enterprise: a pragmatic professionalism, innovation and development
Enterprise style: strict and orderly, vigorous and resolute
Team awareness: intellectual force together to create brilliant
Development strategy: talent at the core to innovation as the kinetic quality to win competition
Development goals: to become China's automation equipment industry NO.1
Talent concept: people-oriented, ability and political integrity
Business philosophy: sound rational and efficient win
Science and Technology Mission: grasp the pulse of science and technology, excellent quality cast
Quality Standard: High standard defect zero complaints
Market principles: Only long-term and stable cooperation, have long-term stability of the market
Development concept: sharing sharing in development cooperation
Path philosophy: honesty and frank exchange of long-term cooperation and common development
Scientific Management: Quality from the details detail everything
Advertisement: science and technology to improve efficiency
Services: customer is the greatest thing to do
Customers KEKI people's survival and development foundation. Customer is our god, all the work we do and have to do, in the final analysis is to make customer satisfaction. So we put the customer at the center position and the starting point, focusing on customer needs, adjust business management and operation mechanism, research and development of products to customer satisfaction, customer satisfaction as the first criterion KEKI, the dedication to create value for customers promote customer success.